Many Apples for the Teachers!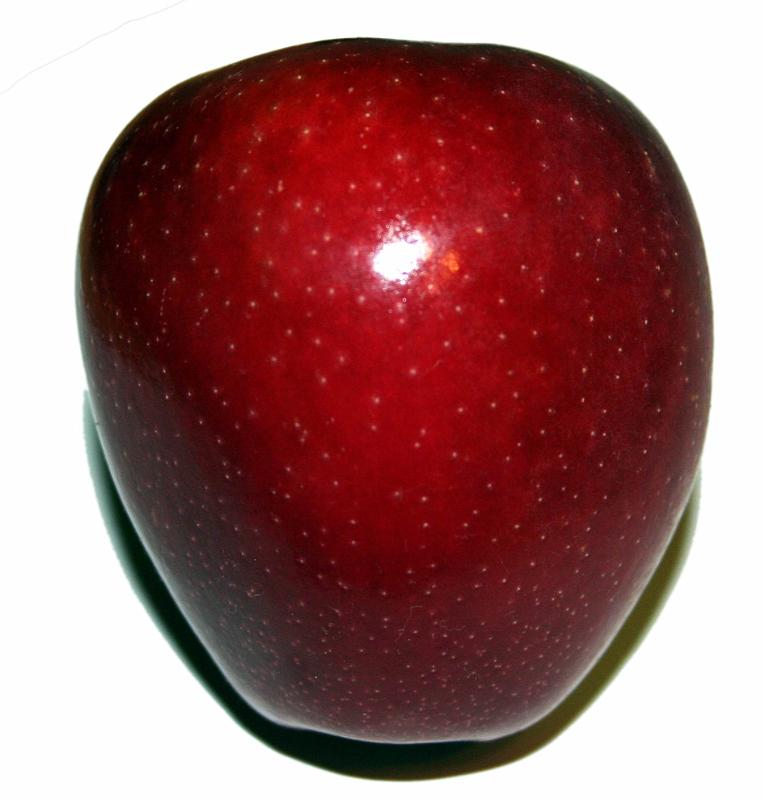 FOR EVERYONE
Alan November's Explanation of Student Contribution: Read this very short article about why it is important for kids to own the task, and six ways that you can make it happen in your classroom. Want to use technology to do some of this? Great! Let's get together and do something!
The Horizon Report for K-12, 2010: Perhaps we spend too much time lamenting how much things have changed instead of grasping at how kids learn today and what we can do to help them with the tools they are using. The Horizon Report seeks to describe current reality, and what we can expect to see happen with technology in the next five years. This version analyzes educational technology. Don't know what "cloud computing" is? It's predicted to be a regular part of our world within the next year! This is a must-read for anyone who is trying to stay on top of current reality and future possibilities. 🙂
OnGuardOnline: Teaching this is everyone's job. Work something into your lessons whenever you can — it's too important to skip it!
CyberBully: Another great resource for helping kids stay safe while protecting their identity.
EmbedIt: Alright, all you fancy-pants Moodlers — here is a real gem. EMBED (not upload and link) nearly ANY file to your Moodle. Fantastic! I can't wait to play with this one myself!!!
EdTechInnovators: You will find some great technology tutorials here. SCIENCE teachers — some of this is really tailored for you, including samples of student work using tech tools.
The Khan Academy: This is a video collection of over 1200 lessons in math, science, and finance. You could link to relevant pieces from Moodle so kids can watch them to review concepts.
FOR ELEMENTARY
Counting Money: This interactive site asks kids to make change. Reinforce math and money skills! Great for a SMARTboard.
The Money Program: More money counting!
Shopping Math: And even more money counting!
Money Flashcards: And even one more…this one counts at higher amounts, and is might be better for middle elementary?
FOR MUSIC
San Francisco Symphony's Interactive Resources: Very cool, and specifically tailored for education!
FOR SOCIAL STUDIES
Historical Thinking Matters: I spent ten minutes going through their "Why" segment — wow! This is very high-quality. The site asks students to consider several scenarios by evaluating primary source documents and sourcing and corroborating evidence. Very compelling!
History of Transporation in America: The Smithsonian provides this excellent interactive museum display. You can sort by theme, so it might be interesting to ask students to explore a particular theme and make connections to other aspects of the history of the period.
FOR ENGLISH
Fictional Tweets: I love this idea as a class activity. You have 140 characters or less. What would your favorite literary character TWEET? Great bulletin-board idea!
Schmoop Literary Analysis Contest: Write about Robert Frost; win an iPod. I want to enter this contest myself!!
Poetry Idea Engine: This one is a nice review of major types of poetry, with clickable poetry generators. It would certainly work well with a SMARTboard.
Spice Up Your Poetry Lesson: Nice post about a great idea!
FOR MATH
TeacherZone: A new database of math teaching ideas and math video tutorials
FOR SCIENCE
Learning about the Volcano in Iceland: Larry Ferlazzo's list of great places to go to learn all about it.
Google Earth for Science: This one is a must-read!
8 Wonders of the Solar System, Made Interactive: Share these with students to help them visualize far-away things.
Science Links: An extensive list of resources nicely organized in this wiki.